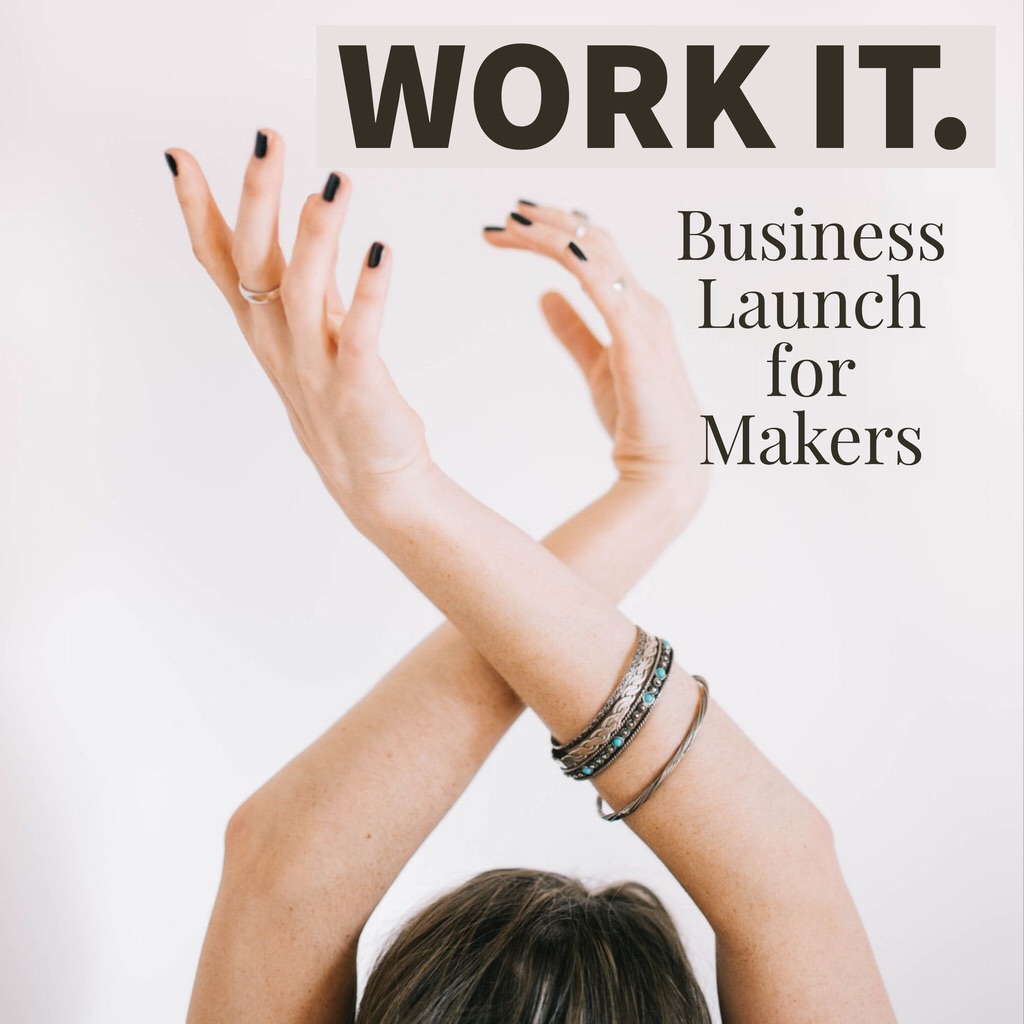 Hello Makers!!
Looking to jumpstart your business and learn the ins-and-outs of launching your brand? Join us for an immersive, three-part workshop that will teach you all you need to know to brand and launch your creative business. From product photography to SEO to marketing and community engagement, you'll walk away with a toolkit of tailored resources to help launch your business!
I: Photography + Branding with Annie McArdle
We will start our day with Annie McArdle—Photographer, designer, and social media curator. Using product photography as her framework, Annie has assisted many local businesses (including Bead It, Nina Beranato, Botticelli's, and more) in launching their websites, building their social media network, creating appealing, timeless, and personal branding for their customers.
Using your own product, Annie will teach the techniques to take consistent professional-quality photos for your company. No fancy DSLR, no problem! She's an expert on a smartphone and will help you feel confident taking photos with a device of your choice! You will leave this class with knowledge of product photography, editing basics, which photo apps to use, and how to create a consistent style for yourself and your brand.
Check out her website here: http://www.annieeveryday.com
or INSTAGRAM: https://www.instagram.com/annieeveryday/?hl=en
II: Intro to SEO: Getting Found Online with Jennie Hoefling
Jennie Hoefling is the owner of A la Pop jewelry, an Etsy store with over 20,000 sales. Selling her handmade jewelry online has been her full-time job since 2012. Teaching you the art of SEO (search engine optimization), Jennie will help you to get found by customers! Using the photos that you have taken in Workshop 1, you will create the makings of a successful Etsy shop which will include up to 5-10 listings optimized with the best SEO for getting found by customers, ideas and info to help you make the sale, as well as basic info about other online selling venues.
Check out her AWESOME Etsy shop here: https://www.etsy.com/shop/alapopjewelry
III: PR and Marketing: Building Your Presence in the Austin Market with Krissi Reeves
Krissi Reeves is the owner of High Kick Public Relations, a boutique PR agency that specializes in PR and marketing for creative industries, and a City of Austin Arts Commissioner. She has worked with dozens of artists and arts organizations to help build their brands and engage with their community. Krissi will help you craft your brand messaging and identify your audience. From there, she will go over PR and marketing basics to help you connect with potential customers. Additionally, she will teach you best practices for applying to Austin's many makers' markets, art fairs and festivals.
What you'll walk away with:
Clear idea of your company branding
At least 3 edited product photos
Etsy shop set up basics with 5-10 SEO optimized listings
Brand messaging documents
Basic marketing strategy
List and contacts for local makers markets' and art fairs.
$225 for ALL 3 WORKSHOPS!!
BREAKFAST AND LUNCH INCLUDED <3
IN JUST ONE DAY Y'ALL!!!!! This is an excellent opportunity to have 3 amazing women guide you through the first gates of starting your own business. You won't be leaving feeling overwhelmed or stressed about these hard first steps, you will leave feeling confident, empowered, and accomplished! You got this! Let's build it together!